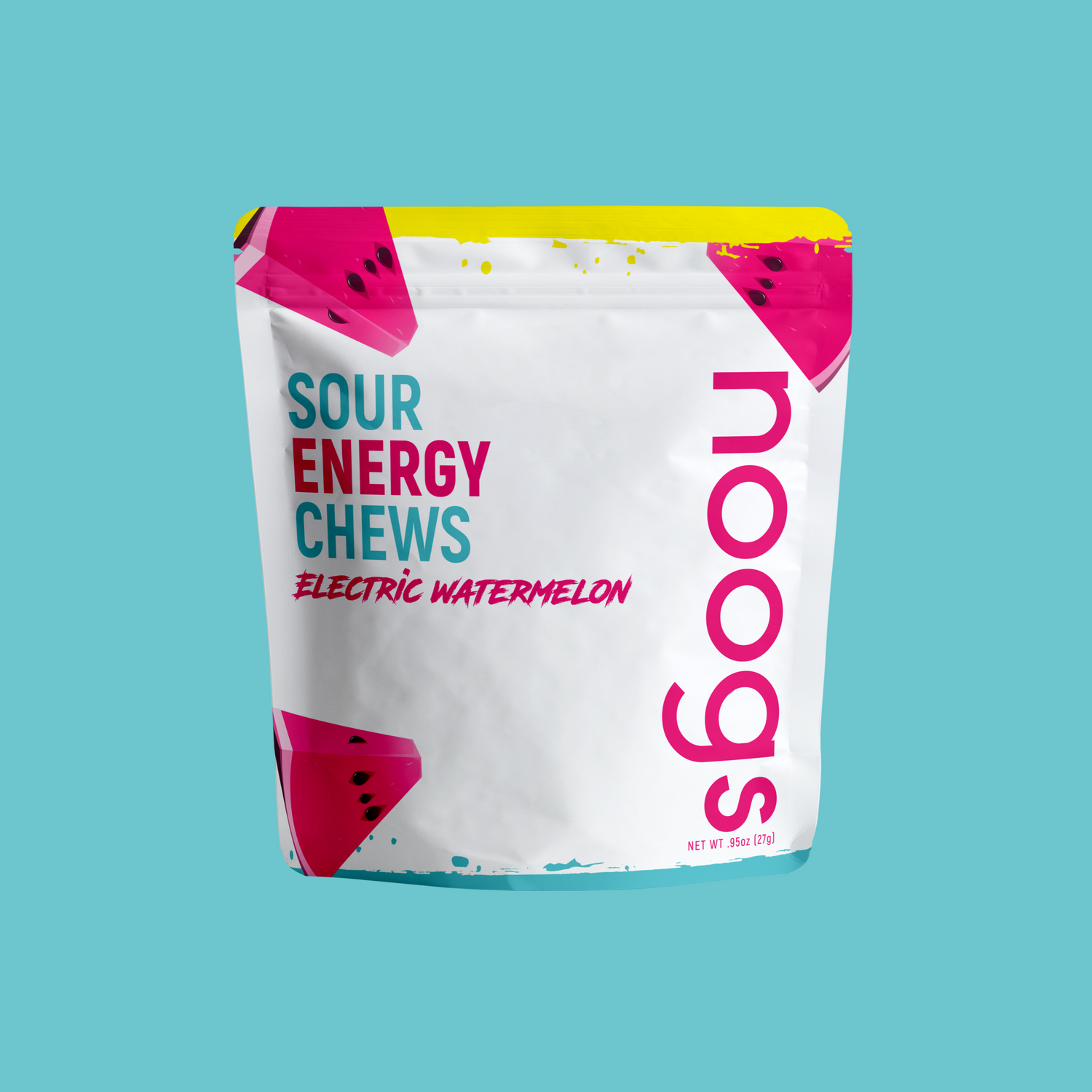 The sports nutrition product you'll actually look forward to eating.
We make dietitian-approved energy chews that taste like your favorite sour gummy candy. Formulated with easy-to-digest carbohydrates and electrolytes, Noogs support your performance on the run, bike, swim, or anywhere else you like to stay active.
Shop Now
Delicious Flavor

Created with your favorite gummy candies in mind, Noogs are the perfect combination of sweet and sour.

Quick-Digesting Carbs

Noogs are made with a blend of glucose and fructose, designed to be rapidly absorbed by the GI system and used for energy.

Essential Electrolytes

Noogs contain 150mg of sodium and 50mg of potassium per serving to help replace electrolytes lost via sweat.

Easy-to-Chew

Noogs are bite-sized with an easy-to-chew texture, so you can spend less time chewing and more time enjoying your activity.

Re-Sealable Packaging

Only want to take a few bites at a time? No problem! Simply re-seal the bag and enjoy later.

Dietitian Designed

Noogs were created when dietitian and marathoner, Paige, wanted an energy chew that could meet her nutrition needs without sacrificing flavor.